Before Dylan, before Robert Zimmermann, there were ancestors, songwriters and bluesmen named Woody Guthrie, Hank Williams, Mississippi John Hurt, Blind Willie McTell… There were songs, too, that were transmitted from generation to generation, without any known author or accurate origins.
Haunted by these ghosts and in the company of a few connoisseurs – Wayne Standley, Don Cavalli, Moriba Koïta & Mama Rosin – we've dug into this not-so-distant past to assemble this collection of songs at once archaic and modern, that together compose a tale of love and relinquishment, seduction and addiction, crimes of passion, revenge, and desperate escapes.
One will encounter a bevy of fugitives, murderous lovers and highwaymen, righters of wrongs, deserted wives and husbands hooked on booze and gambling, a gang of exploited cowboys, an adulterous and proud woman, a kinky candy vendor, an inconsolable widower…
•••
Avant Dylan, avant Robert Zimmermann, il y avait les ancêtres, songwriters & bluesmen du nom de Woody Guthrie, Hank Williams, Mississippi John Hurt, Blind Willie Mc Tell… il y avait aussi les chansons transmises à l'oreille de génération en génération, sans qu'on puisse retracer leur auteur ou leur origine exacte.
Hantés par ces fantômes et en compagnie de quelques connaisseurs – Wayne Standley, Moriba Koïta, Don Cavalli & Mama Rosin – nous avons plongé dans ce passé pas-si-lointain pour en ramener cette collection de chants à la fois archaïques et modernes, qui racontent ensemble une histoire d'amour et d'abandon, de séduction et d'addiction, de meurtres passionnels, de vengeances et de fuites en avant.
On y croisera une galerie de fugitifs en tous genres, amants assassins et bandits de grand chemin, redresseurs de torts, mères abandonnées par leurs hommes accros au jeu ou à la bouteille, cowboys exploités, une femme adultère et fière, un marchand de bonbons coquin, un veuf inconsolable…
Explore the Fugitives'map:
Click on the image above to explore the Fugitives'map.
Listen to Fugitives:
Fugitives Booklet: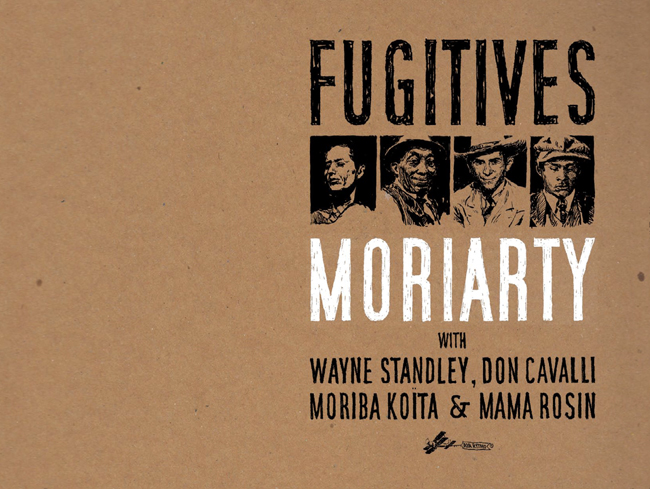 Listen to …